Run With The Angels'

Sunday, July 14, 2024
9 a.m. to 3:30 p.m.
---
CAR SHOW LOCATION:
DUBLIN VOLUNTEER FIRE COMPANY
194 N. Main Street, Dublin, PA 18917

---
To our Car Show Participants, Sponsors and Spectators,
the Doylestown Road Angels Car Show is scheduled
for July 14, 2024 at Dublin Volunteer Fire Company.
 If you have any questions, please send an email to: altursi@gmail.com
Thank you for your continued support.

---
Presented by the Road Angels
Spectators Welcome – Show Cars Up to 1989 and Older Only
All Street Rods, Rat Rods, Customs, Muscle Cars, Trucks, and Antiques 1989 or Older Welcome!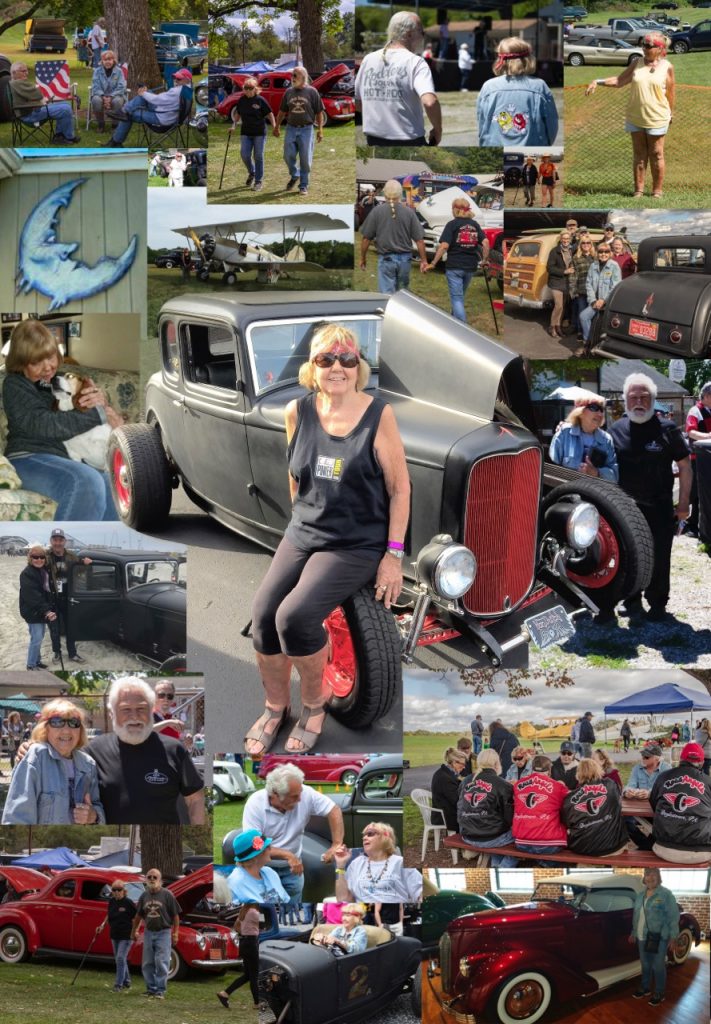 Trophies Selected by Road Angels for:
BEST OF SHOW-Stock • BEST OF SHOW-Modified
Club Participation • Long Distance Award • President's Choice • Ladies Choice • Favorite 30 Selections
Favorite Interior • Favorite Motor • Favorite Paint • Rat Rod • Under 30 Participants
1- $500, 2- $500, 3- $250, 4- $250, 5- $250
ALSO:
Door Prizes, Pre-Registered Prizes, 50's DJ
Flea Market Spaces, Coffee & Donuts for Early Birds
Provide your email to receive our Club Newsletter!
---
Only legally registered and street legal, with the exception of race cars are
eligible for trophies. Vehicles must meet the 30 year old window and must
be on the show grounds to qualify for prizes and awards.
Dublin Volunteer Fire Company, Bucks County, PA.
---
Registration Fee:
Pre-Registration…..$15
(Before July 1, 2024, no refunds)
Day of Show……$20
SPECTATORS WELCOME!
Spectator Fee…$5
Kids under 12 free!
---
Thank you to our sponsors:
Delaware Valley Concrete Co., Inc.
Worth and Company, Inc.
Meineke Car Care
Penn Color, Inc.
Exquisite Detailing
Fred Beans Family of Dealerships
Campbell Agencies Inc.
Beres Construction Co.
Hilltown Services
George's Tool Rental
Penn Community Bank
All Season Lawn & Landscape, Inc
The VETTE Shop
Kyle Carr Tire & Auto Service
Bucks County Auto Care
Prestige Limousine LLC
Morgan's Auto & Truck Repair
Red's Auto Center
Nurney Landscape & Design
BP Dunkin' Donuts
Badger MFG.
Bucks County Furniture Restoration
Krempa Associates
Select Tile & Marble
Ernest Bock & Sons Inc.
Lubertos
RC Kelly Law Associates LLC
Univest Financial Corp.
Wehrungs
Amwell Automotive Inc.
Anderhart Speed LLC
Bagel Barrel
BSI Construction LLC
CD Baker Insurance Inc
E Matthew Farley
Hugh Marshall Landscape
JB Stitched LLC
Lor-Mar Mechanical Services Inc.
Manes on Main
Philly Pretzel Factory
Quakertown National Bank
Scott Logan Collision Center
The Lawn Depot Inc
Tim's Auto Repair
Trans Shop/Pro
United Risk Management
Weis Markets
Kelly & Mike Rumpf Plumbing
Kurts Kars LLC
Robert E Little John Deere
Vanrerlelys
Weimer Insurance Group
Boylan Auto
Kookers Central Store & Museum
Lankford Landscaping
Sure Seal LLC
Saturno LLC
Tatar Family
---
Bring a non-perishable food item for entry into a $50 drawing. Benefits the Doylestown area food banks.
---